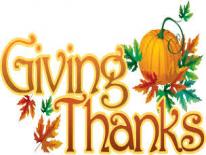 Last Date:
Location:
441 4th St NW, Suite 550-North, Washington, DC 20001
Details:
CSSD will be closed, starting Thursday, November 27, 2019 through Friday, November 29, 2019, in observance of the Thanksgiving Holiday.
Services will resume on Monday, December 2nd, 2019 at 8:15 am.
Have a safe and happy holiday!