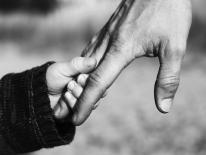 Next Date:
Repeats every week every Monday and every Tuesday and every Wednesday and every Thursday and every Friday until Fri Sep 23 2016 except Sun Sep 04 2016. Also includes Fri Sep 09 2016.
Location:
Child Support Mobile Van, Corner of 4th and E St NW
Details:
The Office of The Attorney General, Child Support Services Division is offering paternity establishment services for both Voluntary Acknowledgement and Free Genetic Testing!!!
Mom and Dad will both receive a $25 gift card for their voluntary participation.
This event will be available from August 29 through September 23, from 9 am to 3 pm, Monday-Friday. (excluding Labor Day).
Services will also be available with extended hours on Wednesdays, from 9 am to 7 pm and Saturday, September 10, from 9 am to 7 pm.
Please visit the Child Support Services Mobile Van (at the corner of 4th and E St NW) or the Child Support Office (at 441 4th St NW, Suite 550-North) for services.
The services will only be offered to families who:
Live in the District of Columbia
Have not already established paternity for their child(ren)
Have children aged 18 yrs or younger
Must have a case in the District Child Support System; however, a paternity only case can be opened for customers who are not receiving TANF benefits.
Establishing paternity is important for many reasons:
It establishes a legal bond between the father and the child
The father's name can be listed on the child's birth certificate
The child can have inheritance rights from the father's estate and be eligible for social security benefits.
If the father's name is listed on the child's birth certificate, or if there is a court order naming the father of the child, then paternity has already been established. In this instance, you are not eligible for paternity establishment services and/or gift cards. For additional information, please call (202) 442-9900.