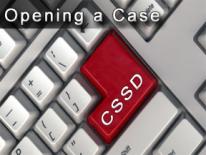 You may open a child support case by submitting an application form and paying a $5 fee. For recipients of TANF benefits, this fee may be waived.
By opening a case, you may take advantage of all of CSSD's resources, which may be used to establish and enforce a child support order.
Custodial Parent with Existing Orders
Custodial parents that have an existing child support order that was issued in another state must open a case with DC's Child Support Services Division, and have the order registered at the Superior Court in the District of Columbia. By doing this, DC may legally enforce the order to begin receiving payments for the custodial party. When submitting the application, please provide three certified copies of the original child support order, and three certified copies of the order's payment history. Please be aware that the emancipation age for children on existing court orders does not change when registering an order in another state or in the District of Columbia.