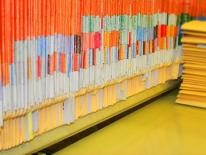 The Child Support Services Division has an Online Case Lookup (OCL) system that allows customers to access their child support case information over the internet. Information such as payments, obligations, parentage and upcoming court hearings is available 24 hours a day, seven days a week by using the OCL application.
PIN Number
In order to register to use Online Case Lookup, a customer must have their IVR PIN number. Customers who do not have their IVR PIN may
follow IVR PIN instructions
to have it sent to their address on file.
Registration
Please select "
Online Case Lookup Application
" and select "New User Registration" on the main page. On the Registration screen, all fields must be entered in the proper format. Then select the "Register" button to register.
After a customer is registered, use the username and password to access the online system.