Resuming Child Support Sanctions
Beginning December 1, 2021, CSSD will resume reviewing matters to consider whether sanctions should be sought for failing to make required child support payments. If you are behind on your child support obligations, you must begin paying again or you may face sanctions.
Amnesty Program
The Amnesty Program runs from July 22 to August 12.
CSSD can help you:
Forgive some or all your total arrears owed to the government,
Assist you in reinstating your driver's license,
Assist you in removing outstanding Bench Warrants,
Withdraw pending Contempt Hearings,
Assist with Fresh Start and employment programs.
Child Support Services Division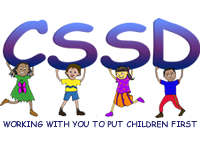 Office Hours
Monday to Friday, 8:15 am to 4:45 pm, except District holidays
Connect With Us
400 6th Street, NW, Suite 8300, Washington, DC 20001
Phone: (202) 442-9900
TTY: 711
Email:
[email protected]

Agency Performance